A wander along the Northern Heights
From Highgate station to Finsbury Park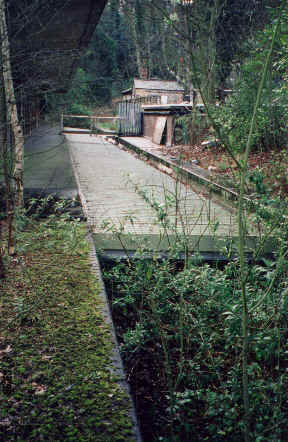 Looking on Highgate station, we can see that the trackbed has been interrupted by not just trees that have grown over the years, but the roof of the booking office from the current Highgate northern line station. (This view is looking towards East Finchley)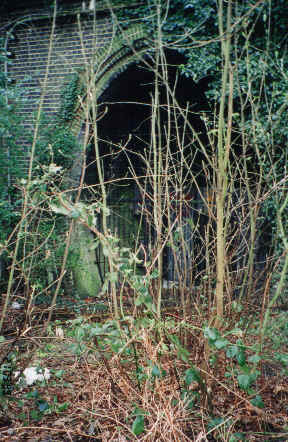 Turning around, we see the tunnel portal from Highgate station heading towards Finsbury park. Note the high ceiling of the tunnel shows that the line was designed to be operated by full size trains, not tube stock.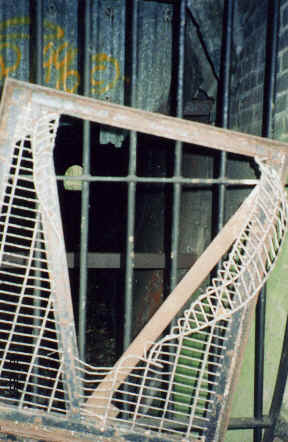 On closer inspection, the portal has railings, with a padlocked door preventing unsavoury types from loitering. (there is evidence all around the portal that solvent abusers have been present)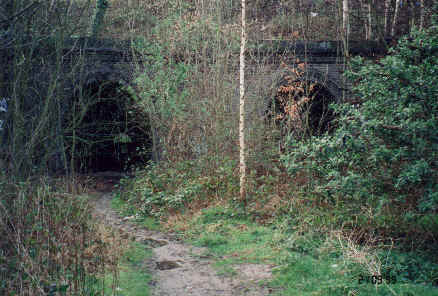 After a walk over the hill, we are now looking back into the same set of tunnels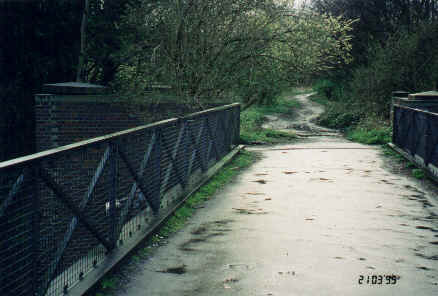 After a short walk, we are now crossing a bridge which has obviously been rebuilt since the tracks were pulled up, the new bridge is nowhere near big enough for two running tracks now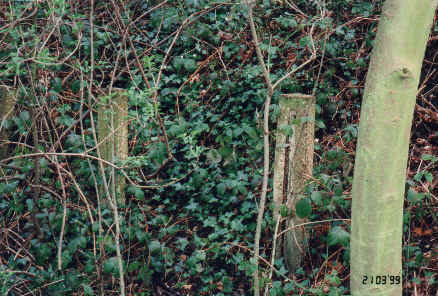 If you were walking along sections of the route today, given how overgrown it is, it's easy to forget it was once a railway, hidden amongst the undergrowth, we can see the concrete supports for the signalling cables.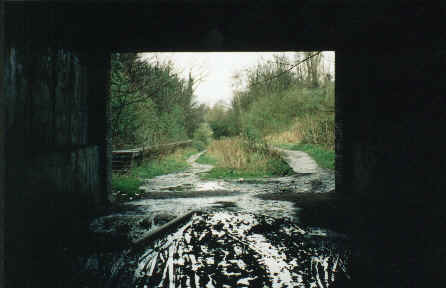 A look from under the bridge, facing the platforms at Crouch End.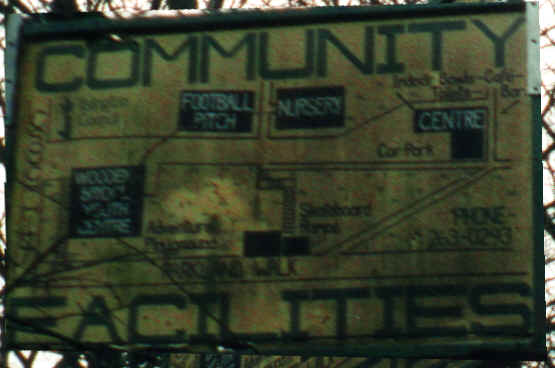 Sign "Community Facilities", a small map, "Parkland walk" is the name given to the old railway track, and there's a slide into the railway track bed.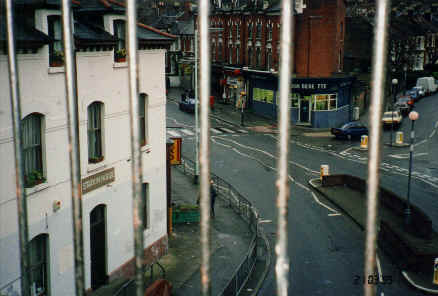 Looking down from the bridge over "Station House", giving away the fact that there was once a station here (I think this was Stroud Green), which is where the track crosses both Stapleton Hall Road, and the current Barking - Gospel Oak line
---
Links
Other closed lines / stations
Highgate High Level was in passenger use until 5th July 1954, and the lines through it were open for empty stock movements until September 1970.
Briefly, it was on the line from Finsbury Park to Edgware, High Barnet and Alexandra Palace. It was intended that the whole should become part of the London Underground Northern Line, but the Second World War intervened. The extension of the Northern line through Highgate to meet up with the old line at East Finchley was completed, and the Northern line took over the lines to High Barnet and Mill Hill East, Mill Hill East to Edgware being closed. Steam trains soldiered on between Finsbury Park and Alexandra Palace until 1954, when all the stations between Finsbury Park and Alexandra Palace closed, including the high level platforms at Highgate.